Organization Call for Papers Program Registration Venue Call for Exhibitors Call for Sponsors


7th International Conference on
Reliable Software Technologies - Ada-Europe 2002
Vienna, Austria, June 17-21, 2002
&nbsp [ What's new ? ] &nbsp
Welcome !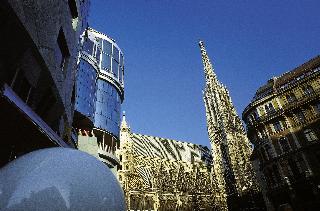 In 2002, the 7th International Conference on Reliable Software Technologies will take place in Vienna, Austria, from June 17th to June 21th. The conference offers a technical programme and exhibition from Tuesday till Thursday, and a series of tutorials and workshops on Monday and Friday.

The conference provides an international forum for researchers, developers and users of reliable software technologies. Presentations and discussions cover applied and theoretical work currently conducted to support the development and maintenance of software systems.

The technical program includes keynote addresses, session papers by the international community with refereed contributions from many countries. The proceedings of the conference will be published in the Lecture Notes in Computer Science (LNCS) Series by Springer. An exhibition concurrent to the conference offers an opportunity to explore the latest developments by the commercial marketplace. The tutorials on Monday and Friday offer an excellent opportunity to obtain in-depth knowledge in important technologies in the field.


Vienna, a city with about 2 million inhabitants is situated in the heart of Europe. It is a city on which its ever-changing history has left an indelible mark, manifested also in the rich cultural heritage. The city's ultimate fascination stems from combining imperial grandeur with the explosive modernity that emerged from the break-up of the Austro-Hungarian Empire. Viennese writers, musicians, artists and scientists forged a new direction for the modern world in every field. Shaped by its hundreds of years as capital of an empire, Vienna will always arouse a dreamy nostalgia for times past, but that nostalgia is spiked by constant reminders of the turning-point where imperial dreams faded and the modern world began.

Vienna is famous for its architecture such as St. Stephen's Cathedral, Imperial Palace, the City Hall, the National Library, Schönbrunn Palace, the Museum of Fine Arts, the Austrian Gallery at the Upper Belvedere, the Secession, and the Giant Ferris Wheel; it is of course also famous for its cultural events (Operas (Stateopera, Volksoper), Theatres (Burgtheater, Volkstheater, ...), Musicals, Museums) and its musical tradition.

The Conference will take place in the newly renovated Parkhotel Schönbrunn, just beside the famous Schönbrunn Palace and its beautiful parks.
Invited Speakers
Maarten Boasson talking about Embedded Systems Unsuitable for Object Orientation.
Read more about him and his talk in our program pages.
Alois Ferscha talking about Contextware: Bridging Physical and Virtual Worlds .
Read more about him and his talk in our program pages.
Rachid Guerraoui reasons about Encapsulating Failure Detection: from Crash to Byzantine Failures.
Read more about him and his talk in our program pages.
Mehdi Jazayeri talking On Architectural Stability and Evolution.
Read more about him and his talk in our program pages.
---
This conference is organized by :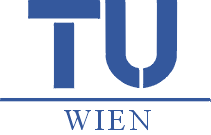 In cooperation with :




The organizers thank the exhibitors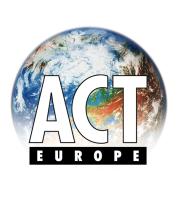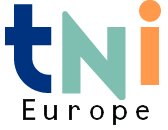 and the supporters of the conference.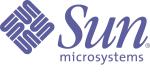 Special thanks goto Friedrich Scholz for designing the Conference Logo.
---