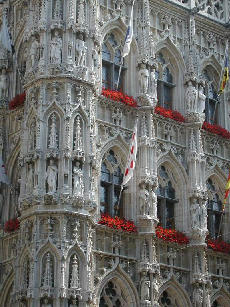 &nbsp &nbsp In 2001, the 6th International Conference on Reliable Software Technologies will take place in Leuven (near Brussels), Belgium, from May 14th to May 18th. The conference offers a technical programme and exhibition from Tuesday till Thursday, and a series of tutorials and workshops on Monday and Friday.

The conference provides an international forum for researchers, developers and users of reliable software technologies. Presentations and discussions cover applied and theoretical work currently conducted to support the development and maintenance of software systems.

The technical program includes keynote addresses, session papers by the international community with refereed contributions from many countries. The proceedings of the conference will be published in the Lecture Notes in Computer Science (LNCS) Series by Springer. An exhibition concurrent to the conference offers an opportunity to explore the latest developments by the commercial marketplace. The tutorials on Monday and Friday offer an excellent opportunity to obtain in-depth knowledge in important technologies in the field.

Leuven is one of Europe's ancient university towns with many old beautiful buildings. The town hall, the famous Beguinage (Begijnhof), the churches, cloisters and colleges stand silent witness to the rich history of Leuven and make it the interesting place it is. Leuven is only 25 km (15 miles) away from Brussels, the capital of Belgium and the centre of the European Union. This year, the K.U.Leuven university celebrates its 575th anniversary. The Conference will take place in the unique setting of the classicist buildings of the Maria-Theresia College, situated in the historical centre of Leuven.